You may have noticed that Groups change appearance depending on how many projects they contain.
There's a lot of little design touches like this around Prevue, but few features went under quite as much scrutiny as this one. Each thumbnail is proportioned and aligned to make sure it's as big and contextual as possible. Here are some possible variations: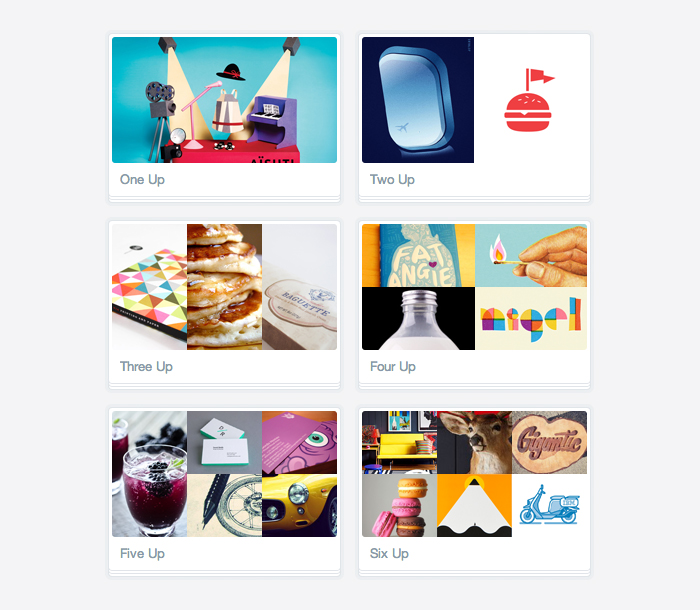 Every design decision comes down to making sure that your work looks the best it possibly can when shared with clients.