This past week you might have noticed that Prevue was having a bit of server trouble. App reliability is really important, so I wanted to let you know how these issues have been handled.
Early last week, a number of people reported sluggish load speeds and the occasional pageload failures. On investigation, it appeared the issues were being caused by the main server that Prevue runs from; Prevue was having growing pains.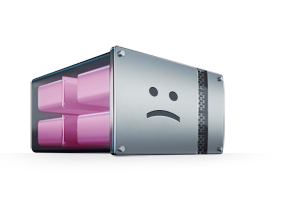 The little server that had been serving the app well for so many years was starting to struggle under the strain of a growing userbase, and higher traffic from customers and their clients. It was time for an upgrade.
Bigger & better
Prevue has purchased a number of newer, faster and dedicated servers. But all you need to know is that these servers are more reliable, stable and most importantly they'll solve the problems that have caused outages this week.

If you've ever dealt with such witchcraft before, you'll know how problematic and temperamental new servers can be. More often than not, migrating entire apps can cause extended periods of downtime and general odd behaviour. So in the interest of avoiding all that mess, the entire app has been moved onto the backup servers - conveniently located at www.getprevue.com
Business as usual
You can still access your account at http://youraccount.getprevue.com, where you can continue to use the app as normal. Everything is exactly the same, the only difference being the URL.
FAQ
1. What about project, group or image URL's that I've already shared? - You don't need to do anything, they'll automatically redirect to your new account, your client will never notice.
2. Can I still create an account or invite team members? - Yes. Everything works exactly the same. In fact, go and create a new account right here
3. What about when you move back to www.prevue.it? - You won't have to do or remember anything, your account and image URLs will be automatically redirected to the new servers.
4. Are my images safe? - Yes. All images are hosted using completely separate cloud services. No matter what happens to the Prevue servers, your images will always be secure.
As always, if you've got any questions or concerns - please don't hesitate to drop me a line, Tweet, or hit me up in the comments below. All going well, this will all be a distant memory in the next couple of days. Happy uploading!