I'm really pleased to announce that after overwhelming demand, Prevue now offers affordable monthly subscriptions. From just $5/month you can unlock much higher upload limits, and the recently updated team features.
Prevue will of course remain free for those who don't need the extra space, and still offers one-off yearly pricing. To see what's available, head on over to Account.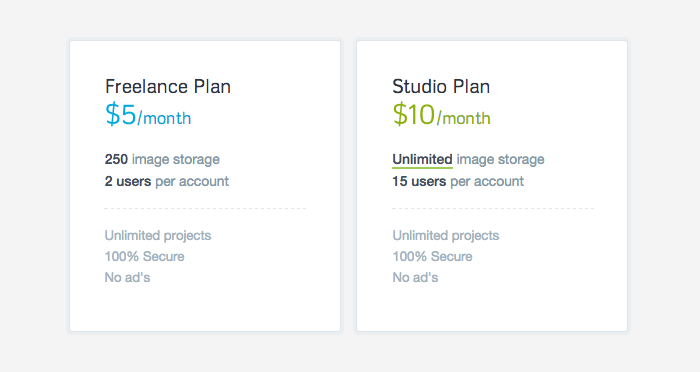 The beauty of monthly subscriptions is that you can opt in for the plan you want, when you want it — meaning you can upgrade, downgrade and cancel at any time. There's no need to worry about invoicing or annoying messages either, Prevue will automatically bill your card each month and list receipts in your Billing section.
Better account management
A lot of work has gone into making sure that you get all the functionality you expect from a subscription service. From your sidebar you'll now see an Account section which contains card management, receipts and subscription information - all protected by top-tier SSL security.
100+ improvements
There have been countless other improvements made throughout the app too, namely around performance and security. You'll also notice some style updates, a brand new homepage (above), and several improvements to the Edit functionality.
---
FAQ
Can I still use Prevue for free?
Yes, all accounts are free - upgrades are optional for those looking for extra space and team features.
Are yearly plans still available?
Yes, if you'd prefer to make a one-off payment for a year, you can still do that through your Account.
What if I'm already on a yearly plan?
Nothing changes for you, as you've already paid for the year. After the end of your subscription you'll be able to purchase another year, or join a monthly plan. Alternatively you can use Prevue for free. Either way, you won't be automatically renewed, or forced to continue your subscription.
For more information about Billing and subscriptions, please read this article