Working and collaborating with a team is often difficult, especially when it comes to making sure everyone is kept updated with the latest feedback. That's why the latest update is small, but mighty!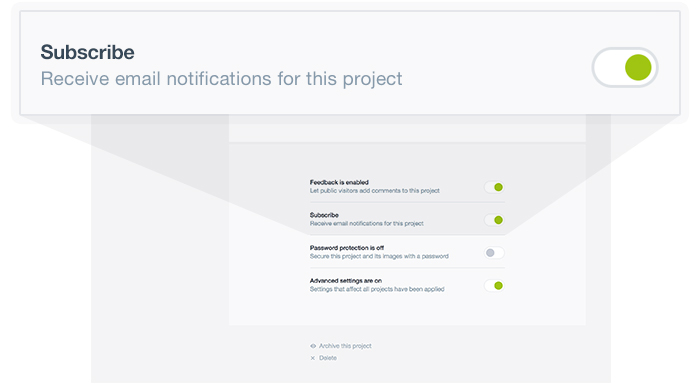 From today you can subscribe to receive feedback notifications for projects that you've had no direct involvement in. That means if someone in your team is sharing work for a particularly critical project, you can also stay on top of client feedback.
To opt-in, just visit any project and choose the "Subscribe" option in the settings — and you'll get notified when any new comments, annotations or replies are added. Of course, if it's your own project, you'll already be subscribed automatically.
Team collaboration and group feedback made easy!