There are some pretty cool updates coming to all Prevue accounts in the next couple of weeks. And without giving too much away, here are some big new features you can expect to see...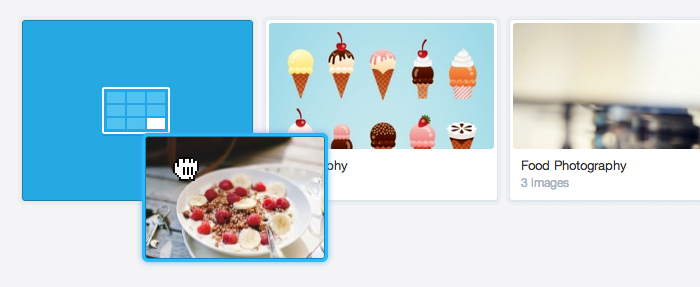 Bulk upload
All accounts (even free ones) will benefit from multiple image upload with this update. Not only that, but you'll be able to drag images directly from your computer to your library... and up to 15 at a time. Some significant updates have also happened behind the scenes that'll make image uploads up to 3x faster.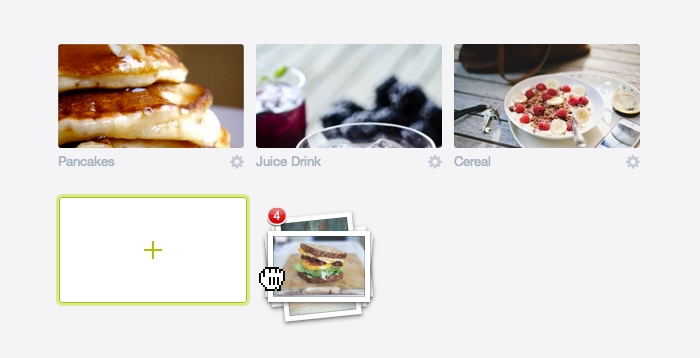 Drag to add, drag to replace
A couple of months back a feature was released that enabled you to drag a new image from your computer onto an existing image edit screen to replace it. That proved to be so successful that it's being extended to apply to projects too. In this upcoming update, you'll be able to drag a bunch of new images from your computer directly into an existing project.
Drag & drop!
To help manage all these extra images you'll be uploading, some smarter ways to create projects will also come into effect. From your new library page you can create projects on the fly, or add to existing projects simply by dragging and dropping them where you want. Here's a sneek peek:
Coming soon...
Hang tight, the above upgrades to your account are coming really soon. If you don't already have an account sign up now for a first look when they go live.
---
And finally
Following this announcement, Prevue was successfully moved onto shiny new servers this past weekend, which means significantly faster app speeds, and guaranteed less downtime. Thanks for your patience!